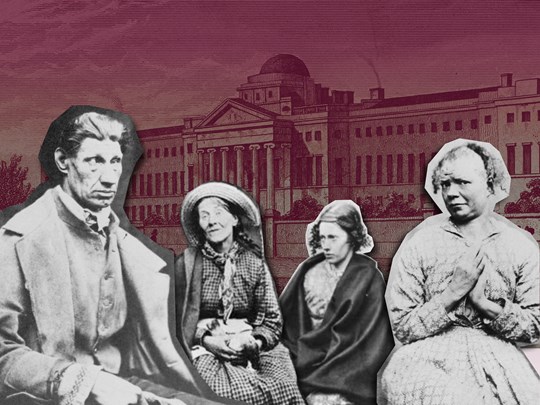 Committed: Madness in 19th century England
13 May – 27 July 2019
Take a closer look at the history of asylums and madhouses in 19th century England and the physicians who worked at these institutions. Featuring illustrations, portraits and records from various hospitals including Bethlem Hospital, the exhibition provides a chance to see works held in the Library collection.
The exhibition also offers the unique opportunity to view the rarely-shown Hugh Welch Diamond photographs. Dr Hugh Welch Diamond studied psychiatry at London's Bethlem Hospital – where we get the word 'bedlam' – and from 1848 to 1858, used photography to document the facial expressions of patients suffering from mental disorders at the Surrey County Lunatic Asylum where he was Superintendent of the Female Department.
Often on loan to museums and galleries around the world, this is a great opportunity to see part of the Diamond collection at the RSM.