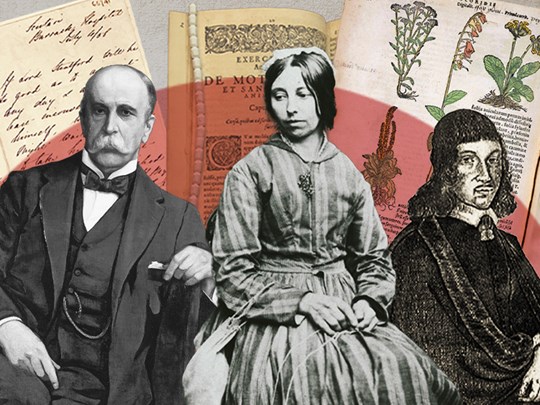 19 July - 17 December
Discover the hidden treasures from the RSM's extensive medical archive. This exhibition offers a fascinating insight into the history of medicine and the growth of the medical and scientific professions.
From the earliest printed textbook for midwives to our rarest book, William Harvey's De Motu Cordis published in 1628, and items signed by some of the most notable names in medical history such as Charles Darwin, Queen Victoria, and Florence Nightingale, come and view this unique selection of objects in person. 
Takes place in the Library and open to all.