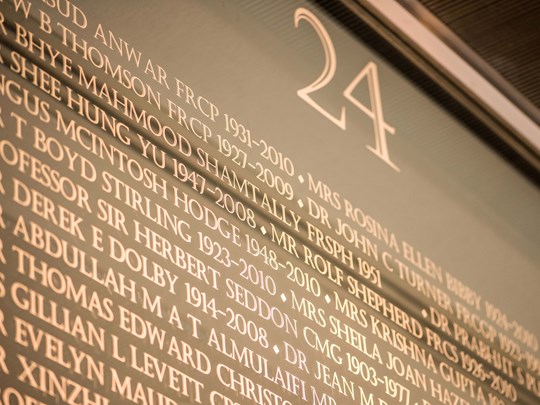 Making a dedication on the Wall of Honour gives you an opportunity to honour someone important to you from the world of medicine and healthcare.
It could be a family member, friend or mentor who inspired you in your career, a GP, hospice or hospital worker you admire, even the person who delivered your children or grandchildren.
They don't need to be an RSM member, or even still working; it can also be a tribute to someone who has recently retired or passed away.